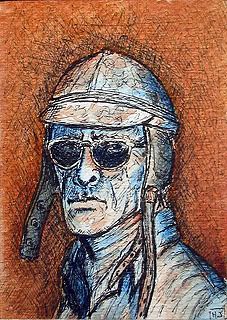 I mean, come on. Anyone who knows me knows I think shame is for self-righteous sissies. You HAD to know I would use this opportunity to try to sell you one of my
aceos
and promote my own personal website,
harmoniousjosh.blogspot.com
.
What's that? You don't know me? Well, that just further proves the point. I'll self-promote to a (virtual) room full of strangers.
And let me just say I take issue with the word "shameless." I prefer Shame-free, thank you very much.
Oh, and the picture above? It's the image of Red Byron, the first NASCAR champion. That's right, hippies. NASCAR.
IFN: shameless